PRESS RELEASE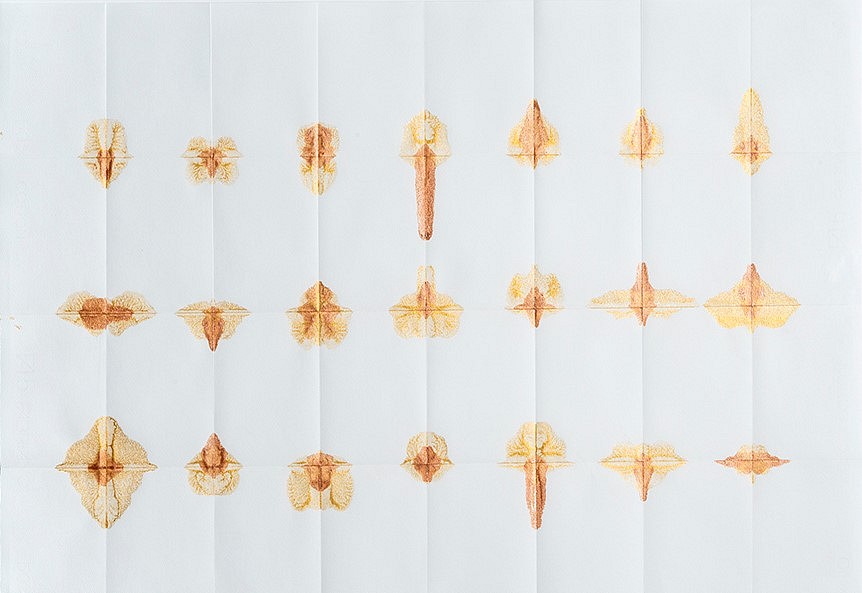 @ERG - BRONWYN LACE: MIRROR | MIRROR
Aug 23 – Oct 6, 2018
BRONWYN LACE
MIRROR | MIRROR
EVERARD READ GALLERY
23.08.2018 – 06.10.2018
Lace's latest exhibition revolves around a core component, a film by the same title. Mirror Mirror is a video installation, drawn from thousands of time-lapse images taken in the basement of the Natural History Museum in Vienna in mid-2016. Over a period of 3 days a photograph was taken every minute capturing Dermestes maculatus (carrion beetle) frenetically feasting on the flesh of a gasping Tyto alba (barn owl). Manipulation of this footage has resulted in a video installation together with a sound component, created collaboratively by meditating of the sounds of mourning by South African composers and vocalists Nhlanhla Mahlangu and Xolisile Bongwana.
It is Lace's preoccupation to transform and use the darker elements of life; death and decay, abandon and neglect – as material ingredients to foster in-between spaces to portray the fragile and vulnerable. Lace uses raw material from the world of nature, bits of species, gut, light, insects, eggs and bones – bones bled of blood – the remnants of life, the dead, she then tries to resuscitate spirit as a way to a road that leads on. Lace is interested in rendering the invisible visible, thereby grounding it, however fragile, elusive and mysterious it may be. (Koulla Xinisteris, 2017) MIRROR | MIRROR explores relationships between body and mind, the body of the owl and its relationship to flesh eaters, a process of flesh-devouring flesh. Lace's observations of nature continue to feed into her fascination with processes and mysteries of life, death, destruction and seduction.
The works in this exhibition conjure up the lunacy of hunger and entrapment – even desire, and highlights the dank underbelly of gestation simultaneous to decomposition. Antithesis is always a certainty – as daunting as the human condition. And these transient and transitional carriers of life culminate in altars for the dead. Lace is centrally concerned with the theme of transition, giving form to mired and illuminated thresholds. Neither complex nor simple, Lace attempts to strip her thoughts of 'flesh' thereby intensifying the material and the void. (Koulla Xinisteris, 2017)
MIRROR | MIRROR features a range of Lace's methodologies and media developed over the past 5 years, from meticulously captured time-lapse photography to delicately perforated and gold threaded paper and X-ray works. From finely cast bronze wishbones to precisely folded origami and finally two entirely new series; 'a being'is a growing collection of large scale ink Rorschached in to cotton paper, and 'Skinned', a collection of gold leafed embellished bones on reflective surfaces.