PRESS RELEASE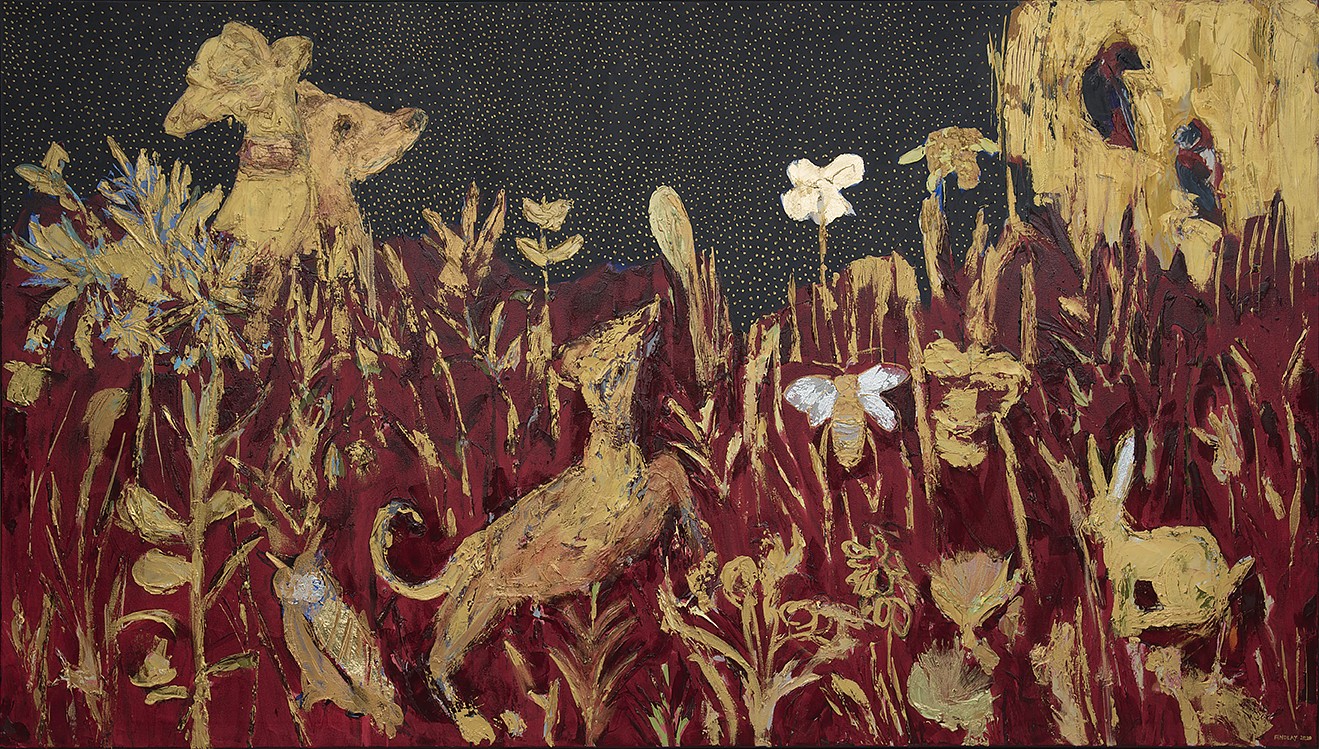 BRONWEN FINDLAY: Heaven and Earth
Feb 20 – Mar 12, 2020
Bronwen Findlay
HEAVEN AND EARTH
20 February – 14 March 2020
6:00 PM, 6 Jellicoe Avenue Rosebank, 2196

Upon a trip to The Cloisters, the upper Manhattan home of the Met's medieval art collection in New York, Bronwen Findlay found herself inspired by the "The Hunt of the Unicorn" tapestries. Also named the Unicorn Tapestries, the series is one of the most renowned yet baffling survivors of the late Middle Ages. The exact geneses and imagery of the works remain undetermined, although they are believed to have been produced and/or designed in Paris during the sixteenth century, and are now classified as canonical works from the late Middle Ages/early Renaissance.

Findlay, as she has done with previous bodies of work, seized the visuals of this well-known series as a departure point, merging its visuals with her own concepts and frame of reference. Throughout her exhibition we can see the flowers, the dogs, the rabbits and other features of the Tapestries emerging through her effervescent palette. Findlay's love for manipulating sumptuous colour with thick brushstrokes is evident as they play off against the morestructured, delicate architecture of her mosaics. She creates these with her assistant Jacob Tsotetsi, who helps her create the mosaics by working over one of her paintings with ceramic or glass tiles. These mosaics, in turn, are contrasted by the harder format of the linocut. It is not only the media used in the show that is multi-faceted; Findlay also revisits the realm of late Middle Age art in her large canvas that references Giotto's stars. Giotto di Badone was an Italian painter and architect who painted the Vault of Scrovegni Chapel in evenly painted stars in 1305.

Findlay says of her works, "my paintings are about everything – about the sky and the earth under it. They are about here and now as well as then"(2020). This surprising exhibition began as a reinterpretation a famously cryptic series, but it expands beyond those works into the heavens, into an esoteric realm of history.