PRESS RELEASE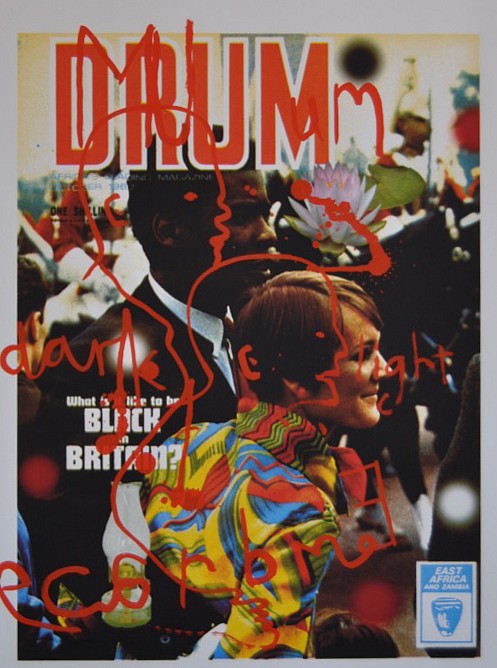 @CIRCA - WAYNE BARKER: Collection #1
Aug 31 – Oct 6, 2018
CIRCA is proud to present Collection #1, a solo exhibition of new paintings, beadworks and silkscreen prints by Wayne Barker, opening on Friday 31st August, it will run until 6 October 2018.
"I feel I am part of the fabric of the fucked up, wounded SA… And the work is about the dirt, and the beauty, and the love, and the hate, and the fucking trauma of living, of gravity, in a way."
In his latest exhibition, Wayne Barker focuses on the eponymous DRUM magazine in a series of paintings, silk-screens and beaded panels.
Through referencing the magazine covers and stories, both tabloid and deeply political, Barker draws on the country's history to look ahead. "In a way," Barker says, "the series is referencing the past, and saying that the future hasn't changed really."
Barker has always been an iconoclast, questioning cultural iconography and ideologies, and the way they affect societies. DRUM as a publication was the source of popular iconic imagining of what was happening in South Africa – Barker here uses it to examine our fascinations, both lurid and everyday, and what drives us as individuals and communities.
"The main headlines were about the war, or the ANC," he points out, "and then you've got these sexy women." There is a sense of tongue-in-cheek nostalgia, "of that love and energy one remembers," which is its own form of subversion.
The bold, graphic works are a celebration and a yearning, a teasing and a demand