PRESS RELEASE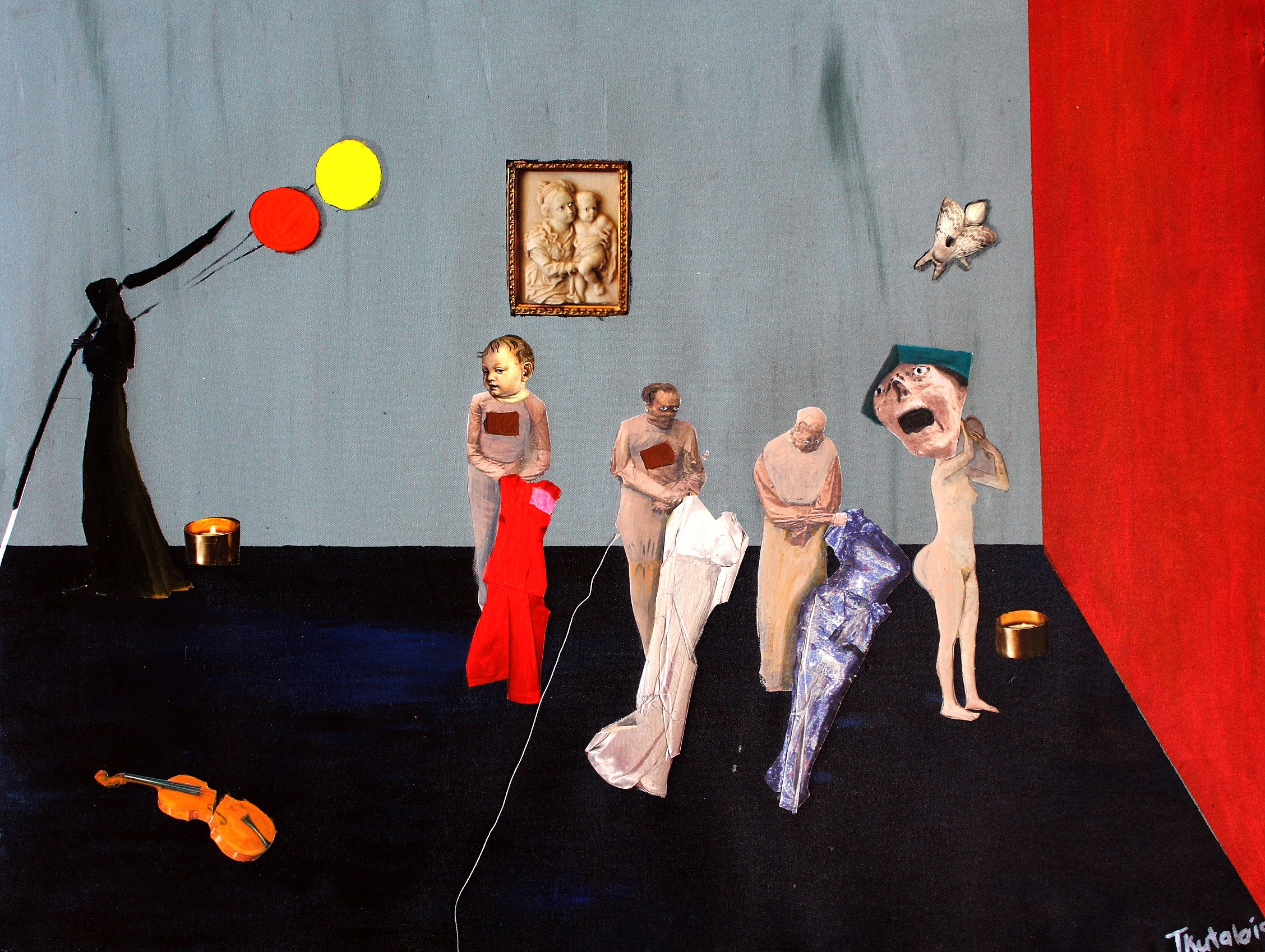 @CIRCA - TERESA KUTALA FIRMINO: THE WAR AT HOME
May 30 – Jul 6, 2019
Teresa Firmino
The War At Home
30 May – 6 July 2019
Teresa Kutala Firmino will be showcasing her new series of paintings at the CIRCA gallery. The War At Home opens on 30 May 2019 and will run until 6 July 2019.
The War At Home is a series of paintings that form part of Firmino's ongoing project on the 'Rewriting of History'. Firmino states that "rewriting history is an act of reimagining one's past in a world of pre-inscribed histories that have set themselves as truth. The exercise demands that one re-imagines their own pasts, complicating these histories. In order for one to reimagine history, one has to borrow from the past and present knowledge. Histories are always in the present, they carry themselves from one's own personal memories to street signs and old buildings. In the process of rewriting stories, one has to borrow from the past and present to rebuild archives."
The focus of this series is on both the hidden and known histories in the home. The home is a place of comfort and safety, but can also be a space of trauma and pain. These personal stories have the power to rebuild or destroy families. She looks into the hidden and known stories in her own family and community and reveals them in carefully-constructed interior scenes. These stories range from personal experiences to greater historical events that have affected her home. Some scenes are playful, hiding these traumas, and others are brutally honest. These scenes, archives and stories present themselves as possibilities, possibilities for the viewer to reimagine their own histories within them. Firmino's stories of war, pain, happiness are be both personal and universal.
Teresa Kutala Firmino was born in 1993 in Pomfret, a farmer military camp in the North West. She now works and lives in Johannesburg. She is a multi-media artist working in the mediums of paint, photography and performance. She is also part of a collective called Kutala Chopeto. The collective started as an investigation into their personal history, which is linked to the 32 Battalion. Their work addresses issues of identity, heritage and history associated with their family's migration. Firmino takes various stories that are derived from the Pomfret community and restructures, rewrites and re-imagines them in different art forms.
For press related enquiries, please contact stephanie@everard.co.za
For additional information on the artist and this exhibition, please contact grace@everard.co.za